Bio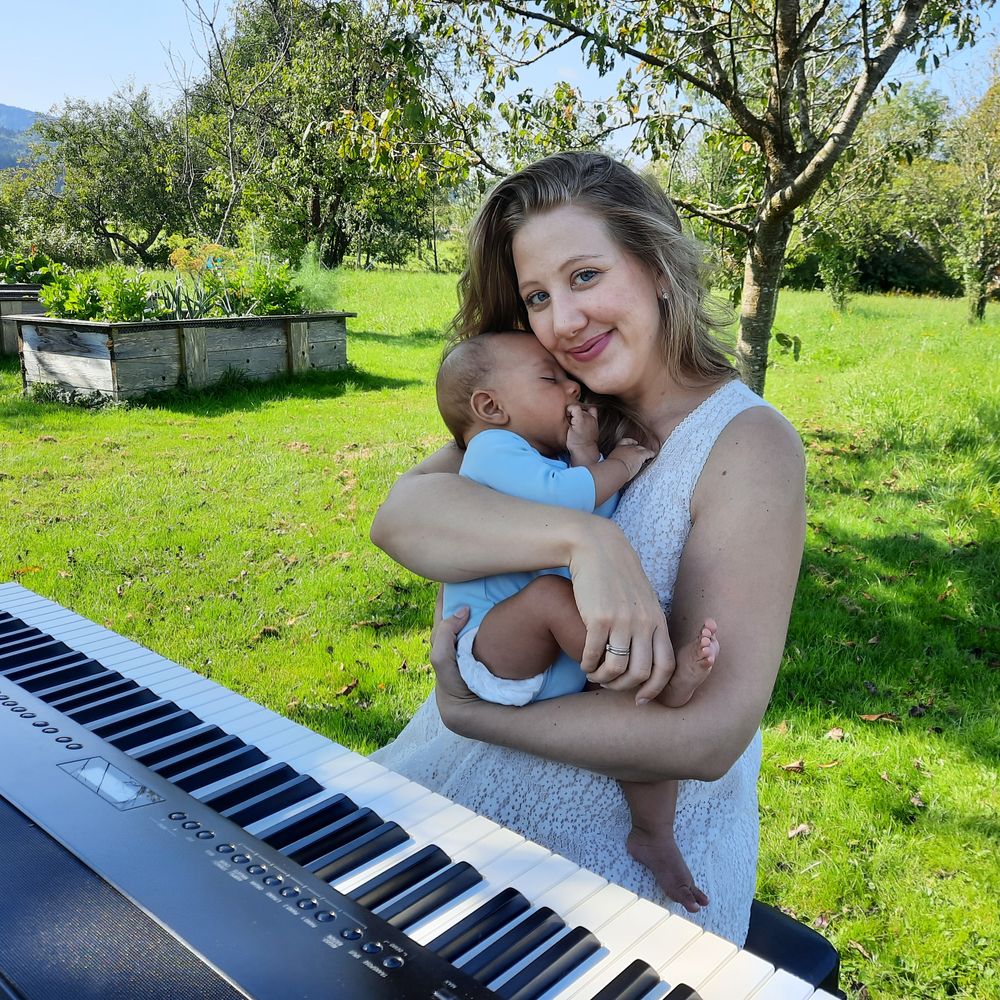 My name is Jana Elena Kolade and I'm from Salzburg, Austria. My music is a mixture of my faith in God and my love life. I'm currently working on quite a few new songs which should be released in 2022 - very exciting!
Music has always been a big part of my life! I've been singing and playing the piano from a very young age. In my school years I've been performing on all kinds of stages, as a solo act or as part of a choir. In 2017 I participated in the show The Voice of Germany where I got to The Blind Auditions. In 2018 I met my husband. Since 2019 we've been a wonderful team - he writes, I sing. In July 2021 our first single 'The Vow' was released. 
2022 will be a special year for us. New music will come your way and hopefully fills your heart with as much joy as it does ours. Check out 'The Vow' and please follow me on Instagram, Facebook, YouTube and TikTok!
________________________________________________________
Mein Name ist Jana Elena Kolade und ich komme aus Salzburg, Österreich. Meine Musik ist eine Mischung aus meinem Glauben an Gott und meinem Liebesleben. Ich arbeite momentan an einigen neuen Liedern, die 2022 veröffentlicht werden - sehr aufregend!
Musik war schon immer ein großer Teil meines Lebens! Ich singe und spiele Klavier schon von kleinauf. Ich meinen Schuljahren bin ich auf vielen verschiedenen Bühnen gestanden, als Solosängerin oder Teil eines Chores. 2017 habe ich an der Show, The Voice of Germany, teilgenommen und bin bis in die Blind Auditions gekommen. 2018 habe ich meinen Mann kennengelernt. Seit 2019 sind wir ein wunderbares Team - er schreibt, ich singe. Im Juli 2021 wurde unsere erste Single 'The Vow' veröffentlicht.
2022 wird ein besonderes Jahr für uns. Neue Musik wird sich auf den Weg zu dir machen und dein Herz hoffentlich mit genauso viel Freude erfüllen, wie unseres. Höre dir 'The Vow' an und folge mir bitte auf Instagram, Facebook, YouTube und TikTok.